Melanie Macleod


Prince Charles and Duchess Camilla got married in 2005, but it was touch and go whether the bride would make it down the aisle, due to a painful health condition that left her unable to get out of bed

Duchess Camilla is known to be committed to her health and fitness, always wearing a Fitbit to keep her accountable, but on the day of her wedding to Prince Charles, she was feeling so unwell, she almost didn't make her nuptials.
SEE: Duchess Camilla's £850k break-up mansion she still owns – see inside
According to Vanity Fair, Duchess Camilla was suffering with a serious bout of sinusitis on the day of her wedding in April 2005, which left her friends worried she wouldn't be well enough to walk down the aisle.
WATCH: Prince Charles and Camilla's home Highgrove House is like a dream
Lucia Santa Cruz, the woman who introduced the Prince of Wales and Duchess of Cornwall, Prince Charles and Camilla to each other said: "She was really ill, stressed.
LOOK: Kate Middleton photographs the Duchess of Cornwall at home – see the stunning portrait
READ: Duchess Camilla reveals her favourite way to unwind at home with Prince Charles
"She literally couldn't get out of bed."
Sinusitis is a sinus infection, which causes swelling, resulting in pain, swelling and tenderness around the cheeks, eyes or forehead – not what you want in your wedding photos!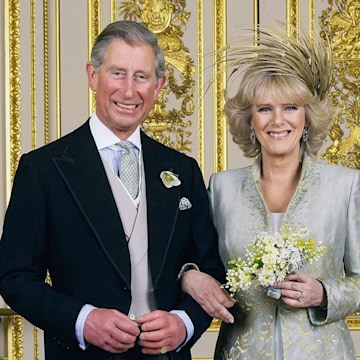 Duchess Camilla's wedding photos didn't betray how unwell she was
It could also result in toothache and a headache – how inconvenient!
MORE: Why Prince Charles can't change decor at London home without formal consent
Resting and fluids are the best way to ease sinusitis, while taking painkillers such as paracetamol and ibuprofen can help too.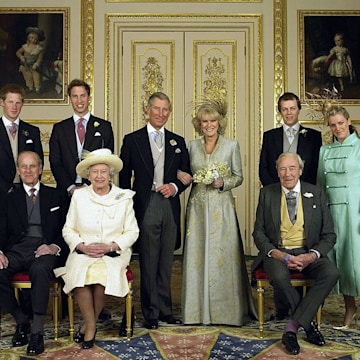 Prince Charles and Duchess Camilla with their family on their wedding day
In line with wedding tradition, the Duchess had stayed apart from Prince Charles the night before their nuptials, instead spending it with her sister Annabel Eliot, and her daughter, Laura at Clarence House, Charles and Camilla's main home in London.
It was reportedly only for Annabel dressing Camilla herself, that she managed to muster up the energy to walk down the aisle and say, 'I do.'
GALLERY: Inside Prince Charles and Camilla's home Clarence House
Annabel said: "Ok, that's all right. I'm going to do it for you. I'm going to get you into your clothes."
We're just glad the Duchess of Cornwall managed to make it to the wedding!
Make sure you never miss a ROYAL story! Sign up to our newsletter to get all of our celebrity and royal news delivered directly to your inbox.